PRINT DESIGN by SUNKEN TREASURE DESIGN

FROM POSTERS TO BILLBOARDS...WE'VE DESIGNED IT ALL.

From posters to billboards, brochures to business cards, stickers to t-shirts, we can design for it all. Get all your commercial printing needs handled by the experienced professionals at Sunken Treasure Design in York, Pennsylvania.

COMMERCIAL PRINTING, BROCHURES, BUSINESS CARDS, and MORE:
We also offer a wide variety of print design, printing and bindery services. Our full-service commercial printing and design team can provide you with the materials to promote your business and boost your bottom line.

BILLBOARD DESIGN
Let us design your company billboard.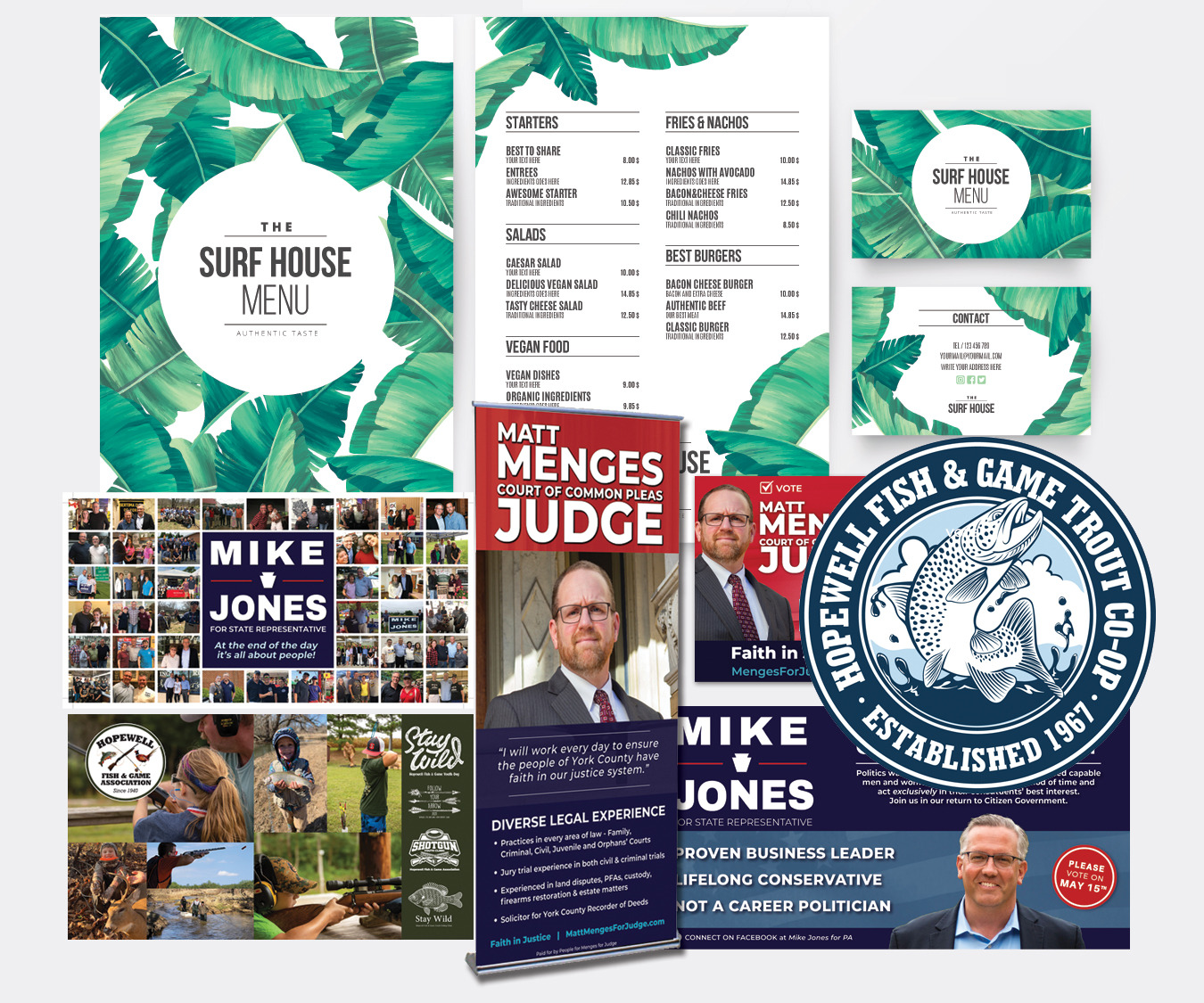 CUSTOM POSTER DESIGN & PRINTING
Are you in a band or part of an organization who needs eye-catching posters to promote your event? We've got you covered

SCREEN PRINTING, SIGNAGE, and STICKERS
We offer custom screen print design and printing as well as custom sticker design and printing.